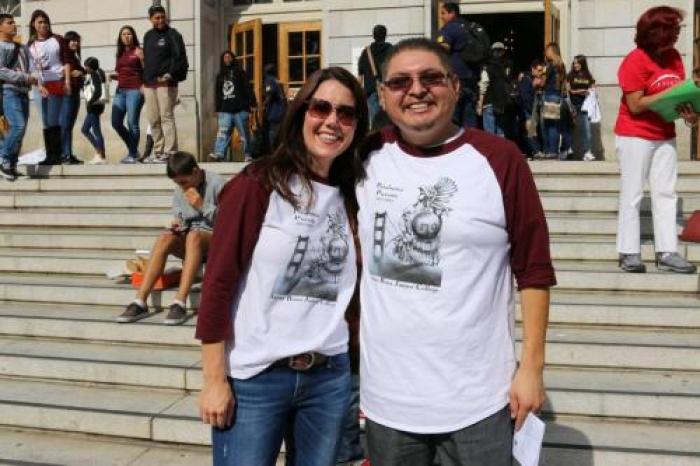 ---
Roberto Alvarado, Petaluma Puente Coordinator and Counselor is originally from the Lake County area and graduated from Kelseyville High School in 1994. He attended UC Berkeley and received a Bachelor's degree in Social Welfare in 1999. He spent a few years working for various organizations and programs, but found his passion when he became an Academic Advisor for a program called TRiO Student Support Services at Napa Valley College, which is a program very similar to Puente. While working full time he went back to school to get a Master's in Social Work from San Jose State University in 2013.
After 11 years working for Napa Valley College, it was time for something new. This is what brought him to SRJC. He is excited to take on a new role and a new program and continue to work with college students because he was once in their shoes. Being the first in his family to go on to college and coming from a low income background he knows what it is like to not know the things you need to, to be successful in college. 
---
Jessica Green is the Petaluma Puente English Instructor. Jessica's desire to serve society through an engagement with language initially led her to journalism; however, while working as a reporter at an English-medium newspaper in Dhaka, Bangladesh, she was offered the opportunity to teach a journalism class - an experience that led her to become an educator. For nearly ten years she has been teaching English and journalism at California community colleges, and is thrilled to be a part of the outstanding academic community at the Petaluma Campus of Santa Rosa Junior College.